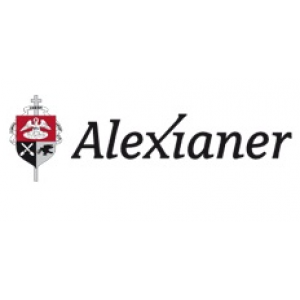 Alexianer St. Josefs Hospital Potsdam-Sanssouci
Location
Allee nach Sanssouci 7
14471
Potsdam
---
The St. Josefs Hospital is one of the most important healthcare provider in Potsdam and surroundings. Situated in the very heart of the UNESCO world heritage and park and castle of Sanssouci the hospital provides the highest standard of clinical expertise and nursing care. About 28.000 patients a year confide in us.
Modern

medicine

and

responsible

nursing

care
At St. Josefs Hospital, we understand that outstanding medicine and responisble nursing care is not just about the latest technology and state-of-the-art facilities; the people who treat our patients are an essential part of what we do. Our overall aim is to ensure the physical, mental and emotionanal recovery of our patients.
Christian Profile
Alongside a high claim of competency we value and uphold the Christian profile of our institution. Our daily work is supported and challenged by the life and the teaching of Jesus Christ. In this tradition we dedicate our service to sick, elderly and handicapped people.
Our

network
Our hospital is an academic teaching hospital of the Charité. In addition our own nursing school provides 75 training places. The healthcare network also includes two medical care centres, a welfare centre and two senior nursing homes.
The St. Josefs Hospital is part of the Alexianer group - one of the largest catholic provider of healthcare and social services in Germany.