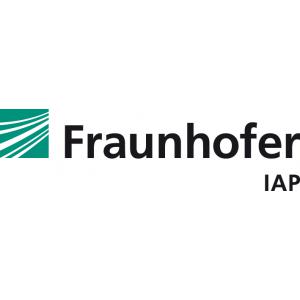 Fraunhofer Institute for Applied Polymer Research
Location
Geiselbergstraße 69
14476
Potsdam-Golm
---
Polymers are an integral part of life. As the main constituents of plastics we encounter them in the home, in the automotive and aerospace industries and in medical and electrical engineering.
Especially synthetic petroleum-based polymers but also biopolymers from renewable raw materials are used. Both classes of polymers are processed at the Fraunhofer Institute for Applied Polymer Research IAP in Potsdam-Golm. They are the basis for the development of efficient and sustainable materials, functional materials and additives. Furthermore processes and products for the entire range of polymer applications are developed.
Specialized in manufacturing, processing and characterization of polymers Fraunhofer IAP processes orders of locally based SMEs to large companies worldwide operating at home and abroad.
Products
films, fibers, fiber-reinforced biocomposites
nonwovens
bioplastics and biobased plastics
polymer OLEDs
polymer-electronic components
optical and photosensitive functional materials
chromogenic polymers
polymer surfaces
microcapsules, nanocomposites
functional colloids, polymer dispersion
hydrogels, surfactants, additives
polymers for bio-medical materials and applications
construction materials
Services
polymer synthesis
polymer processing
technology and process development
process optimization
scaling-up to pilot plant scale
structure characterization
surface analysis
material testing